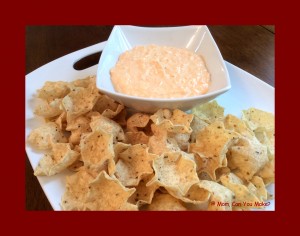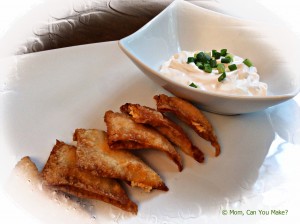 Ok, so we have all seen the buffalo chicken dip and have utterly, completely loved it!  Lick the spoon clean delicious! I have the basic buffalo chicken dip recipe crockpot style and I am including buffalo chicken won tons, yup , you heard it …that dip put in won ton wrappers and fried! YES PLEASE! My sister- in- law Mary Ellen loves the dip. I know she is gonna just love the won tons!!!
When I was thinking about various ways to use the buffalo dip, I had several things come to mind.  The fried won tons were my first thought, or  how about the dip put in the those  little fillo shells and top with blue cheese or ranch dressing. Maybe slathered on top of a grilled burger with a blue cheese sauce.  The possibilities are just endless! If you have any ideas I would love to hear them!
INGREDIENTS
10 ounces of chicken (I like to use rotisserie chicken but you can use left over chicken or, yes, even canned chicken)
2  8-ounce packages of cream cheese
1 cup ranch dressing
3/4 cup hot pepper sauce (I use franks)
1 1/2 cup shredded cheddar cheese
Serve with
Celery, crackers or our favorite way tortilla scoops!
DIRECTIONS
Put cream cheese, ranch dressing and shredded cheese into the crockpot. mix chicken and hot sauce together in a bowl, mixing well then add to the crock pot.
I start the crock pot on high for a half hour, then turn it to low or to the warm setting. I mix it now and again until all the cheese in incorporated.
Serve with celery, cracker or tortilla chips
Enjoy!
~ A
BUFFALO CHICKEN WONTONS
Buffalo dip,  above
wonton wrapper
Vegetable or peanut oil for frying
water
OPTIONAL
Blue cheese dip for serving
8 ounces of sour cream
1/2 cup crumbles blue cheese
2 teaspoons of franks hot sauce
scallions for garnish
DIRECTIONS
Heat oil in a heavy bottom pan or use your deep fryer
Fill won tons with some of the dip (I did not measure but I think I used just over a teaspoon full). Rub a small amount of water over the edges of the won ton and seal won tons to make a triangle. Place won tons very carefully into heated oil, fry until lightly golden brown and remove onto a paper towel covered plate.
NOTES:
Be VERY careful with oil, never turn your back as these cook very quick!
If using a deep fryer, set the oil to 350 degrees. If using a heavy bottom pot to find out if the oil is hot enough use a thermometer OR take the bottom of your wooden spoon place in the oil and when you see little bubbles forming around the spoon then your oil is hot!
Do not over fill as you don't want the filling to blow out as it fries.
If you are making a lot of these and want to keep them warm place them on an oven safe platter or dish and put them in warm oven (lowest setting).
ENJOY!